7 Home Updates To Help You Sell Your Home Faster
Posted by Stephanie Tilton on Tuesday, April 2, 2019 at 8:52 PM
By Stephanie Tilton / April 2, 2019
Comment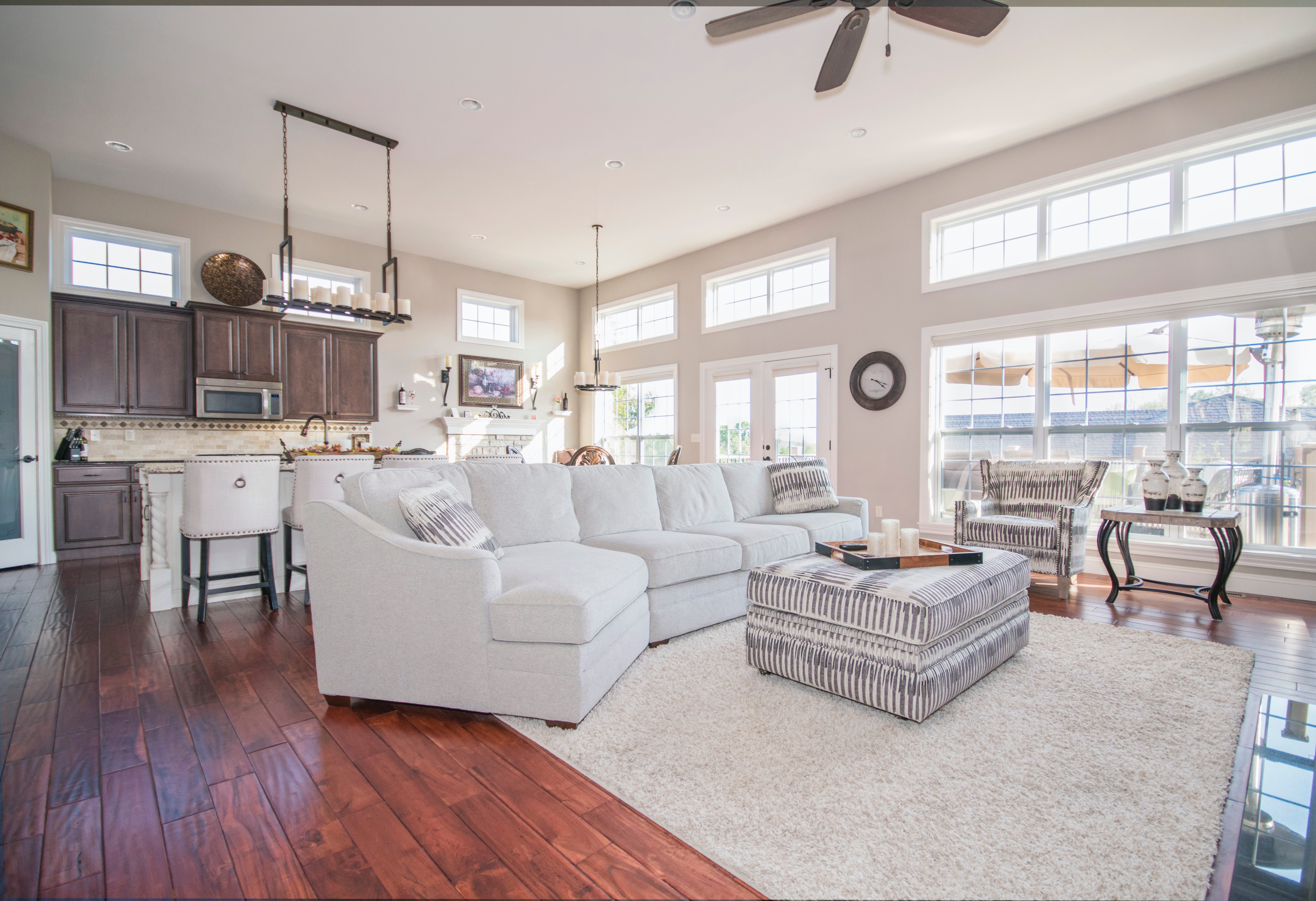 You've listed your home and had a few people show interest. But, after the showings, it's crickets. No offers and no idea why you haven't sold your house yet.
The answer could be as simple as giving your home a few quick updates to make it more appealing to potential home buyers. Check out these simple tips to help you sell your home faster.
Touch up the paint
One of the dirtiest places in your home are the walls. Especially in high traffic areas like hallways and doorways. They quickly become covered in scuff marks, fingerprints, and dirt. If you smoke inside your home, the paint can become discolored. A quick way to freshen up your home is to slap on a fresh coat of paint.
Not all buyers want to see homes with bold, bright colors. If you have trouble getting showings for your home, consider painting it in more neutral tones. You can paint the bold, bright colors in your new home!
Update light fixtures
You may not be concerned with the lighting in your home, but potential buyers are. If you have broken light fixtures or burnt out bulbs, replace them. You can buy replacement lighting for less than $100 at places like Lowes or Home Depot. If you have a local Habitat for Humanity or Goodwill, you might be able to pick up a replacement for even less than that.
Freshen up your landscape
Your landscaping is the first impression someone has of your home. You want to make a good one. Make sure to remove weeds in your flower beds. If you have large, overgrown shrubs, cut them back. Something as simple as adding new mulch and a few flowers can really brighten up your home.
Lay new carpet
No matter how often you clean and deodorize them, carpets hold on to smells. If you have pets (or potty-training children) those smells can get funky. Your carpets will also hold onto the dirt and grime of everyday foot traffic.
Instead of hiring a professional to clean the carpets, consider replacing them. Even with a deep cleaning, the carpets will show the wear-and-tear after a while. If you haven't sold the house before that happens, you could be turning off potential buyers. Putting new carpet in your home is relatively inexpensive, and most companies can do that in a day or two. Some places offer discounts if you get carpet for more than one room.
Change your faucets
Leaky faucets may not be discovered by potential buyers, but there's a good chance the home inspector will find them. If you know you have a faucet that leaks, you'll want to switch that out before putting your house on the market. The same can be said for faucets that are old and corroded. You can find budget-friendly faucets at most home improvement stores.
Replace the caulk in your home
Over time, caulking around tubs, sinks, and windows can become discolored and cracked. Around tubs and sinks, this could lead to water leaks and severe damage to your home. For less than $10, you can replace all that old caulk. If you're worried about it looking a little unprofessional, use painters tape to mark off the areas you don't want to caulk. This will keep the lines even and smooth.
Pressure wash the exterior
An often over looked area of your home is the exterior. Dust, dirt, and mildew can accumulate on vinyl siding. Houses with wooden surfaces can peel, rot, and become weathered. Brick homes can also collect dust and dirt. An easy way to clean up the outside of your house is to give it a quick pressure washing. The high-powered spray breaks up all the grime and washes it away.
The best thing you can do to help your home sell faster is to hire a knowledgeable Real Estate Agent. Not sure who to call? The RLAH team can help you with all your home buying and selling needs! Give us a call today.