8 DC Area Pools & Splash Pads to Visit This Summer
Posted by Stephanie Tilton on Saturday, May 4, 2019 at 8:26 PM
By Stephanie Tilton / May 4, 2019
Comment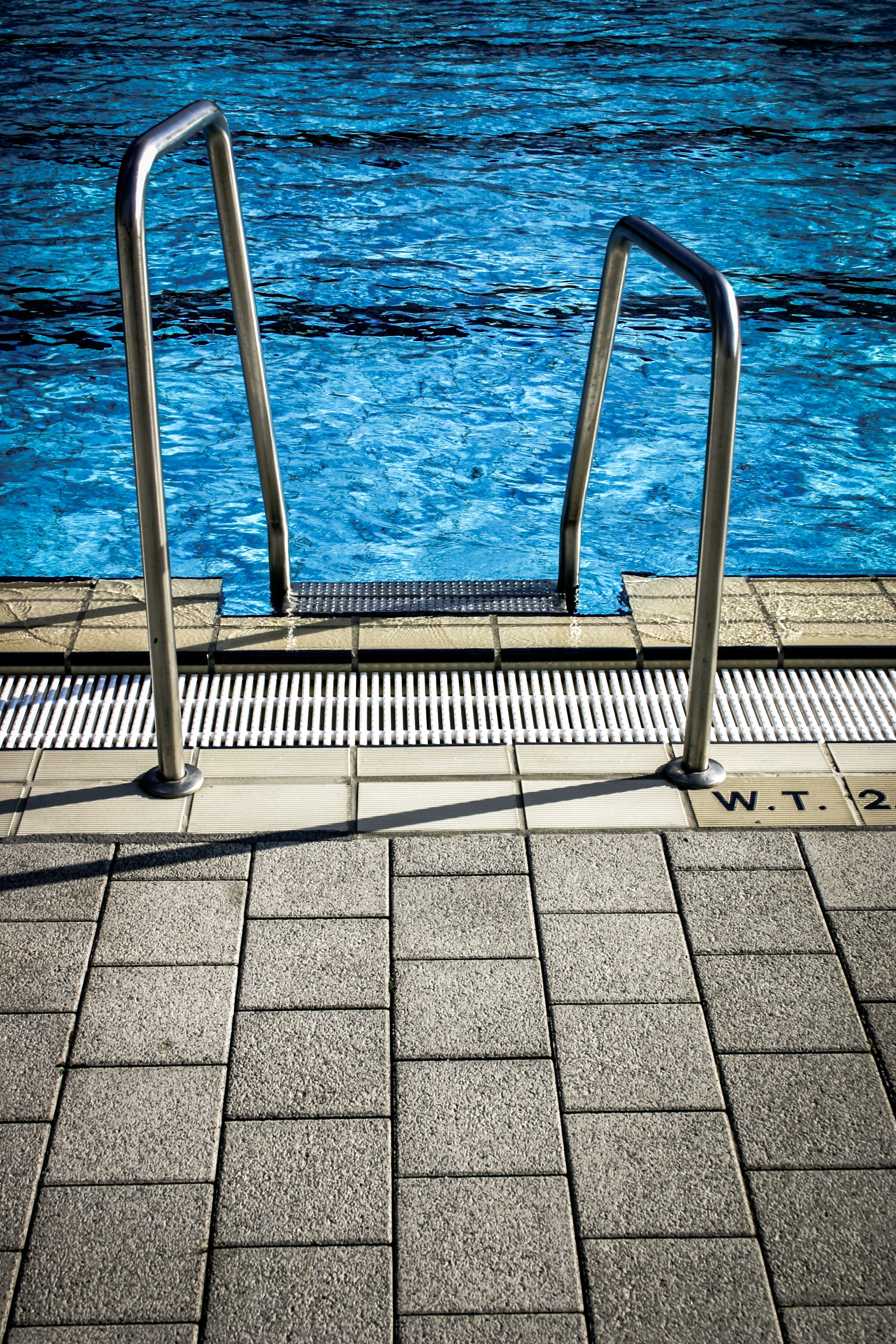 When you think of summer, you probably imagine fruity drinks, sunscreen, heat, and water. Lots and lots of water. If you're in DC this summer and need to take a break from the sun, check out some of these pools and splash pads.
When the kids are out of school in the summer finding good, free fun can be a challenge. Upshur pool doesn't charge a dime to splash the day away. They have shaded areas and lawn chairs for snacking on swim breaks. Lifeguards are on duty during public swimming hours. Upshur pool is outdoors, so make sure you pack your sunscreen. Two different pool sizes give options for swimmers of all ages.
What's six lanes wide and 50 meters long? The Bethesda Outdoor Pool! This z-shaped pool has a tot pool for the youngest in the family to splash and have fun. They have a teaching pool for those learning to swim. They even have a drop slide for the adventurous pool-goers. If you get hungry, grab a snack from the snack bar and chill out on the shady lawn area.
Yes, you can actually swim at the Omni Shoreham without being a guest. You will have to pay for a membership first though. This resort-style pool is perfect for those who want to relax and take it easy. Take a seat at the pool bar and sip on cocktails before lounging in the sun. Chairs and towels are provided by the hotel.
Some people call this the "busiest outdoor pool" in DC. But, maybe that means it's the most fun. You can sign up for swim lessons and water aerobics to get yourself ready for summer fun. The Francis has 3 different pools in varying sizes. Lifeguards are on duty during public swim hours. No need to break out your wallet, admission is free.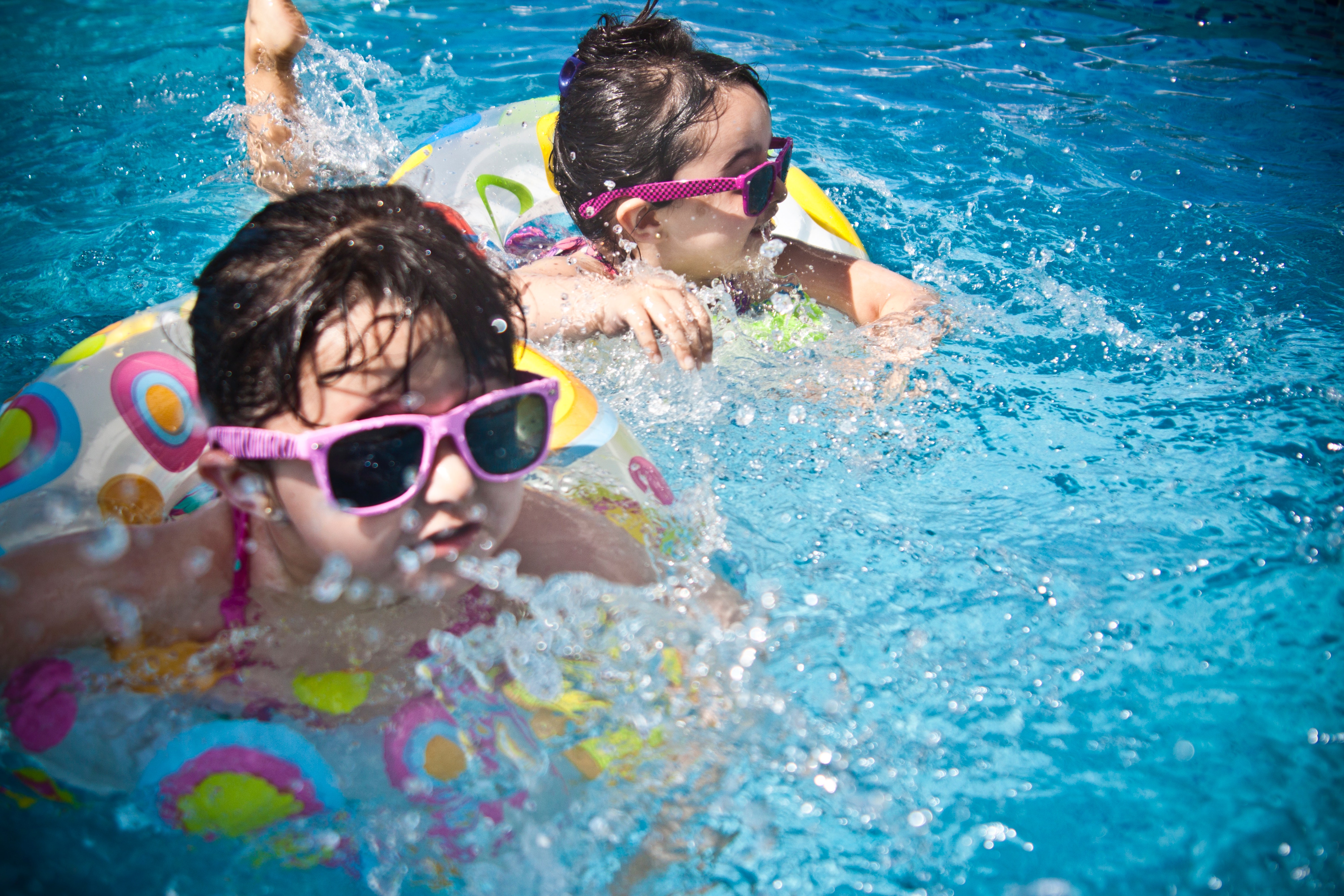 Turkey Thicket has a large pool, but what brings most guests here is the splash pad. Kids can run through the water sprays and fountains. The spray ground also has small boats and cars for little ones to steer around. When the kids are finished with water play, they can dry off on the nearby playground.
Thunder Lagoon is so much more than a waterpark. You will need a day pass to experience the water fun, mini-golf, and go-kart track. Once your inside, you'll find a 400-foot lazy river ride, 6 slides, and a kiddie pool. Parking is free in designated areas.
Smithsonian National Zoo Tide Pool
After you make your way around to see all the animals, stop by the Smithsonian National Zoo splash pad. Kids can splash around in the tide pool featuring replicas of barnacles, sea stars, and mussels. The pool area is wheelchair accessible.
Water Mine Family Swimmin' Hole
There is so much to do at the Water Mine Swimmin' Hole. They have slides, sprays, showers, and floats. Kids can enjoy themselves on the interactive water playground. You can float around on the 725-foot lazy river or slide down Pete's Peak mountain. The entire family can have fun on the toddler slides, fountains, and log walk.
Would you buy a home with a pool? Why or why not? We want to know, so leave your answer in the comments below.