The 9 Areas of Your House To Deep Clean This Spring
Posted by Stephanie Tilton on Sunday, February 24, 2019 at 8:47 AM
By Stephanie Tilton / February 24, 2019
Comment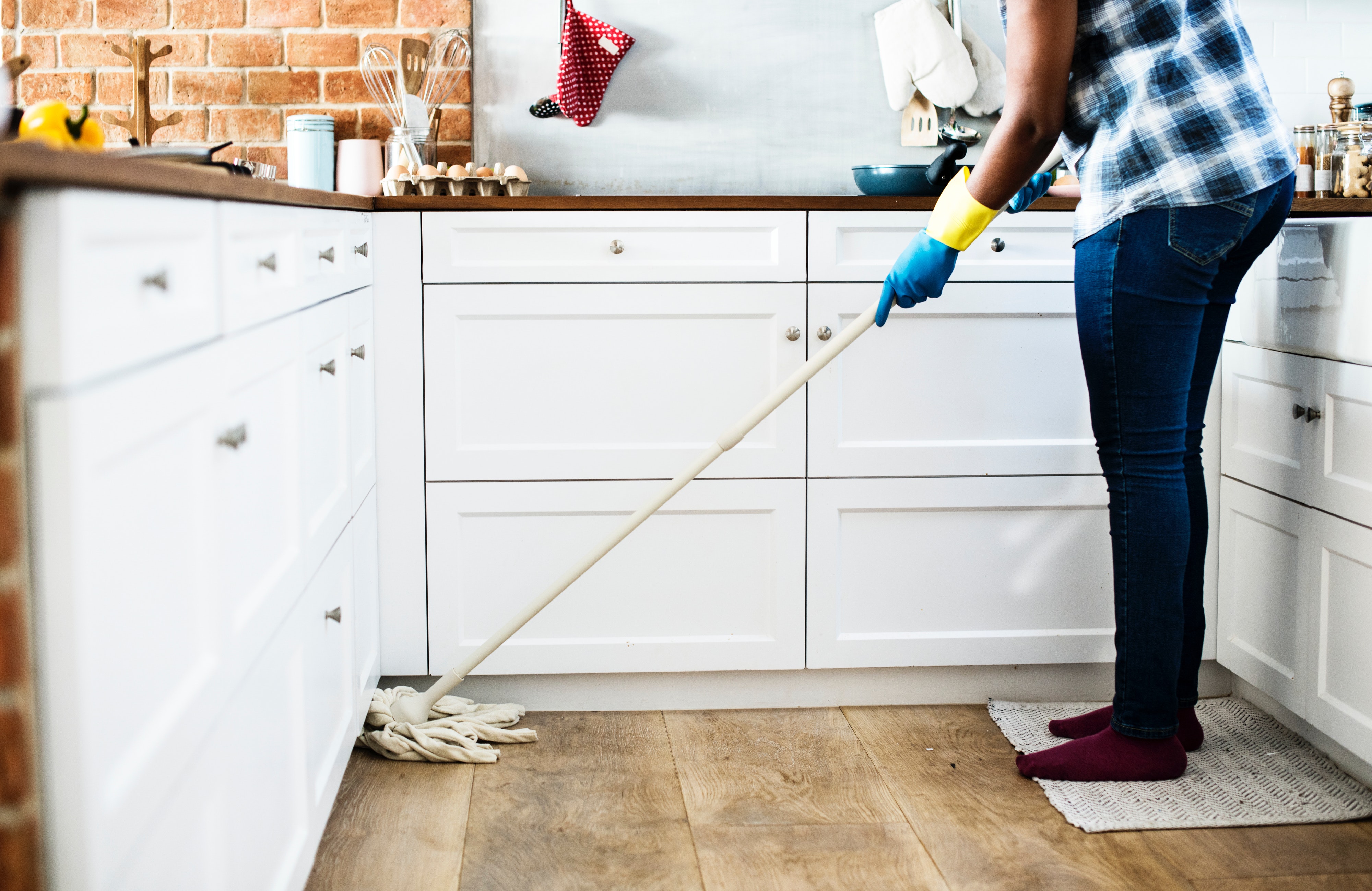 Does your house feel stuffy and blue after all this Winter weather? Now that temperatures are warming up, it's time to freshen up your home. Open up your windows, grab your cleaning supplies, and get to work on these 9 areas of your home.
Appliances
How often are you cleaning your appliances? Chances are, not that often. Your appliances are sometimes used more than other areas of your house. But, they are usually the last things you clean. If you're giving your home a deep cleaning this Spring, don't forget about your appliances.
Most ovens have a self-cleaning feature. All you have to do is lock the door and press a button. Be warned, your oven will get very hot during this process. If there is crusty food inside, it could smell or put off smoke. If it does, crack a window and let the oven do its thing.
Most people don't think about cleaning the inside of their dishwasher. I mean, they are washing dishes with soapy water, why would you need to clean them. The truth is that soapy water (and food) can get caught inside your dishwasher. Take a few minutes to remove the bottom and clean out any food particles.
The same is true for your washing machine. You can clean it out by running an empty cycle with boiling water and vinegar. The vinegar will help kill any bacteria or germs that cause bad odors in your machine. Notice an unpleasant smell coming from your clothes? It could be time to give your washer another cleaning.
Cabinets and Drawers
Kitchens and bathrooms can be some of the dirtiest areas in your house. Take time to wipe down the front of all your cabinet doors. Open drawers, take everything out and wipe down the inside. You'll be surprised all the places crumbs can find to hide. While you have everything out, take time to look through your "stuff" and get rid of things you don't need. Keeping your cabinets and drawers organized will help them stay clean, for longer.
Windows
You probably don't realize how dirty your windows are until you wash them. Dust and dirt can build up on the outside. Fingerprints and other messes can build up on the inside. To clean your windows, you'll need a glass cleaner and a cloth. Start by washing the inside of the windows that you can reach without opening them.
Next, open your windows to wash the outside. Most new windows have a lever you can push to tilt them inside. This makes cleaning much more manageable. Make sure you hold on while doing this, or the windows can slide out of place. The rooms in your house will appear larger with all the sunlight they let in.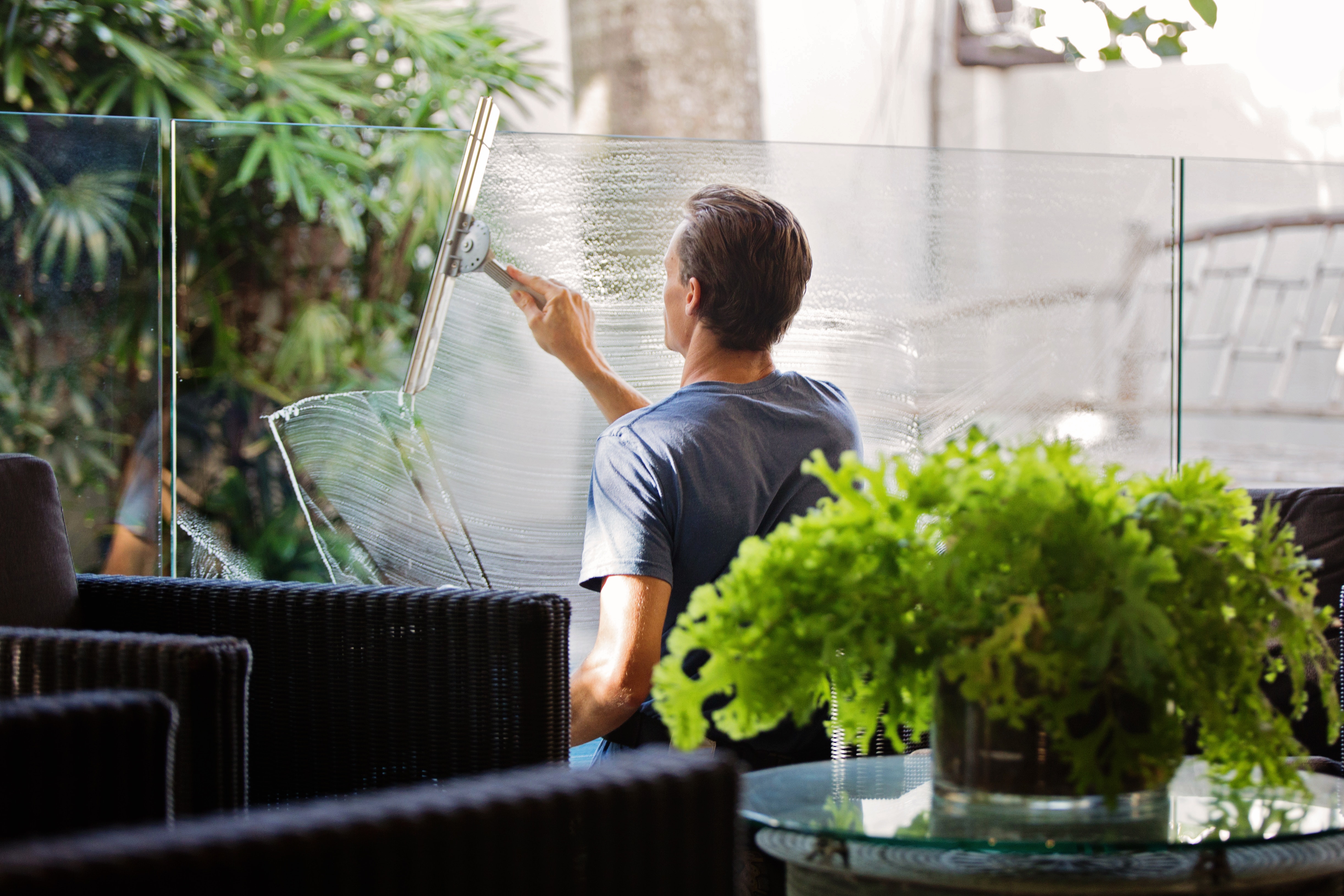 Exterior
Dust, dirt, and mildew can cause the exterior of your home to look less than stellar. Use a brush or rag to wipe down porch railings and doors. Pressure washing is a great way to clean the entire exterior of your home. The process involves using a cleaning solution and a high-powered water hose to blast the grime off your house.
Baseboards
Another area of your house that's like a magnet for dust are your baseboards. When you sweep and mop your floors, you can wipe away the dust. But, bits of food, dirt, and other things can also accumulate there making them look dull and dirty. Take a damp rag and wipe down your baseboards to remove all the gunk.
Mattress and Bedding
Your mattress is probably the dirtiest thing in your house right now. Every night while you sleep, you sweat, drool, and other "things" all over it. If you have pets in the bed, their hair and dander can get caught in your mattress. Bacteria and germs can live inside the fabric and are responsible for allergies and other illnesses.
You'll first want to wash all the bedding, including bed skirts. Sprinkle baking soda over your mattress and spray with a mixture of vinegar and hydrogen peroxide. Allow this to sit for a few hours and then vacuum it up. This mixture will remove stains, smells, and bacteria that could be living in your mattress.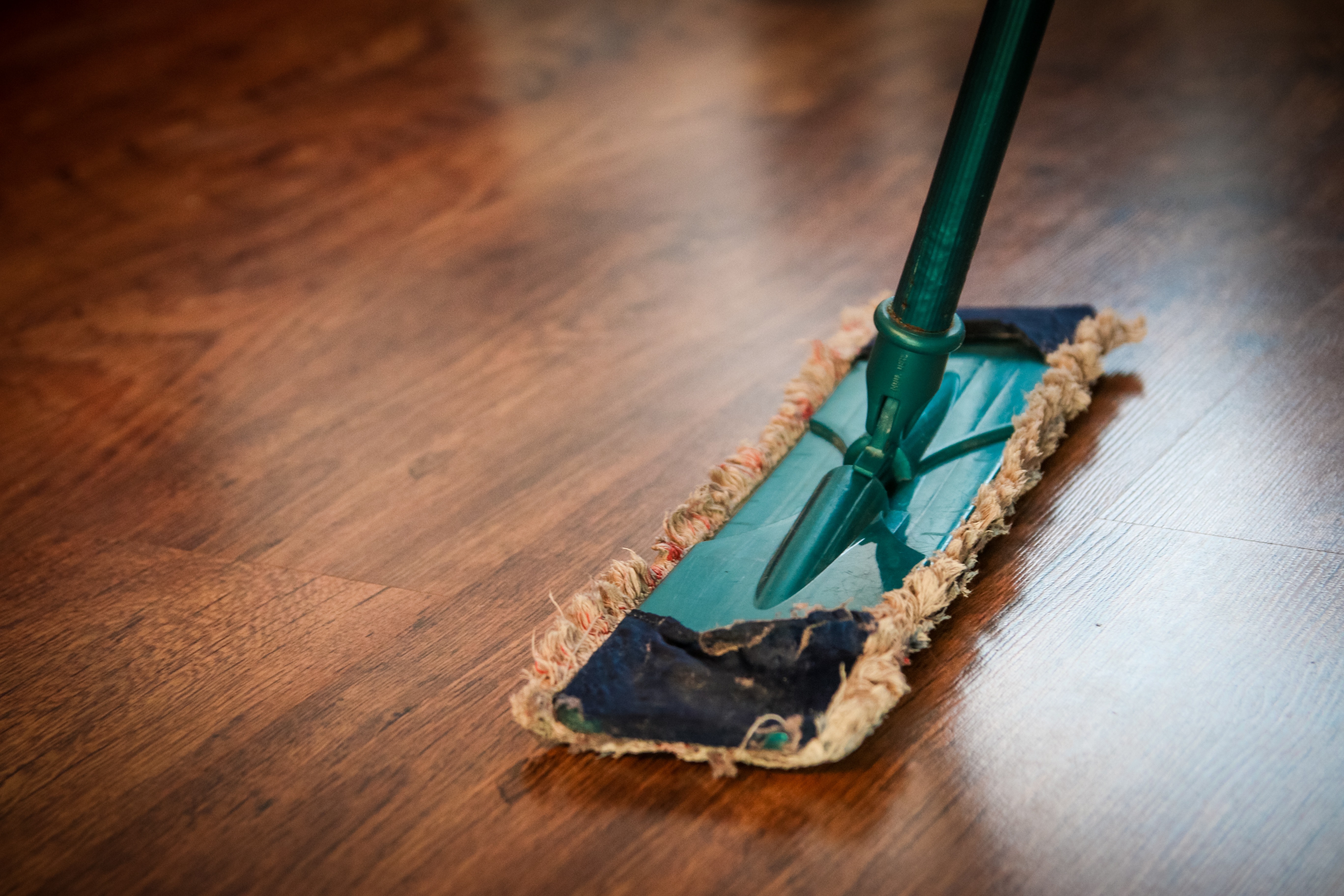 Closets
Are you still holding on to that favorite pair of pants in the hopes that one day you'll fit in them again? It's time to toss them out and make room for the clothes you can actually wear. The KonMari method of organizing your home suggests you only keep things that make you happy.
Start by taking everything out of your closet and making a pile of it somewhere else. Pick up each outfit piece-by-piece. If you like it, hang it back up. If you don't, toss it (or donate it if it's nice). Not only will you have cleared up more space in your closet, but you'll also be helping someone else who needs those clothes.
Carpet and Rugs
Your carpets and rugs hold in odors and germs just like your mattress does. For rugs that aren't over-sized, roll them up and take them outside. Spray them with water and give them a quick scrub with fabric cleaner. Allow them to sit in the sun to dry. If you lay them flat, make sure you flip them over once one side is dry.
To clean your carpet, all you'll need is a professional style carpet shampooer. You can buy a shampooer at places like Walmart or Target if you shampoo your carpets often. There are renting options available at these same stores too. If you don't want to wash them yourself, you can hire a company to come in and do that for you professionally. The cost to hire a professional company could be around $200 or more.
Walls
Another area of your house that doesn't get much attention throughout the year are the walls. They get covered in fingerprints, paw prints, food…and if you're at my house, crayon. The areas that you'll want to really scrub are down hallways, stairwells, and bathroom walls. Kitchen and dining room areas tend to be really dirty too. Use a soft cloth or sponge, warm water, and a little soap to clean your walls. You don't want to scrub too hard, or you could wipe the paint away. If you notice water dripping down the wall as you clean, go back and wipe it off with a dry towel.
As you can see, there are several areas of your home that are often neglected throughout the year. With Spring right around the corner, there's no better time than now to give your home a deep clean.
Are you cleaning to sell? What Spring cleaning tips can you share?