Spotlight on the Arts District: The Renwick Gallery
Posted by Stephanie Tilton on Wednesday, June 20, 2018 at 8:54 AM
By Stephanie Tilton / June 20, 2018
Comment

Do you love spending the day exploring art galleries and museums?
If so, you need to check out The Arts District of Washington, D.C. Full of vibrant artwork, street performances, galleries, and museums, there is something for everyone to enjoy.
If it's your first time exploring The Arts District, make sure you stop by the Renwick Gallery. It is home to some wonderful examples of American Contemporary Art. The Renwick Gallery is an extension of the Smithsonian American Art Museum and is located within walking distance of the White House.
The Renwick Gallery is open daily from 10am-5:30 PM. They are closed on Christmas day each year. Admission is free and everyone is welcome to attend.
Visitors can find parking along the street or in one of the many parking garages nearby.
Enter through the wheelchair accessible entrance on 17th Street. Strollers aren't permitted inside the Gallery, but they do offer a stroller parking area inside the 17th street entrance.
Museum tours run every day. Make sure to check their website for tour information and starting times. Any visitors that would like to attend a tour should meet at the information desk in the main lobby.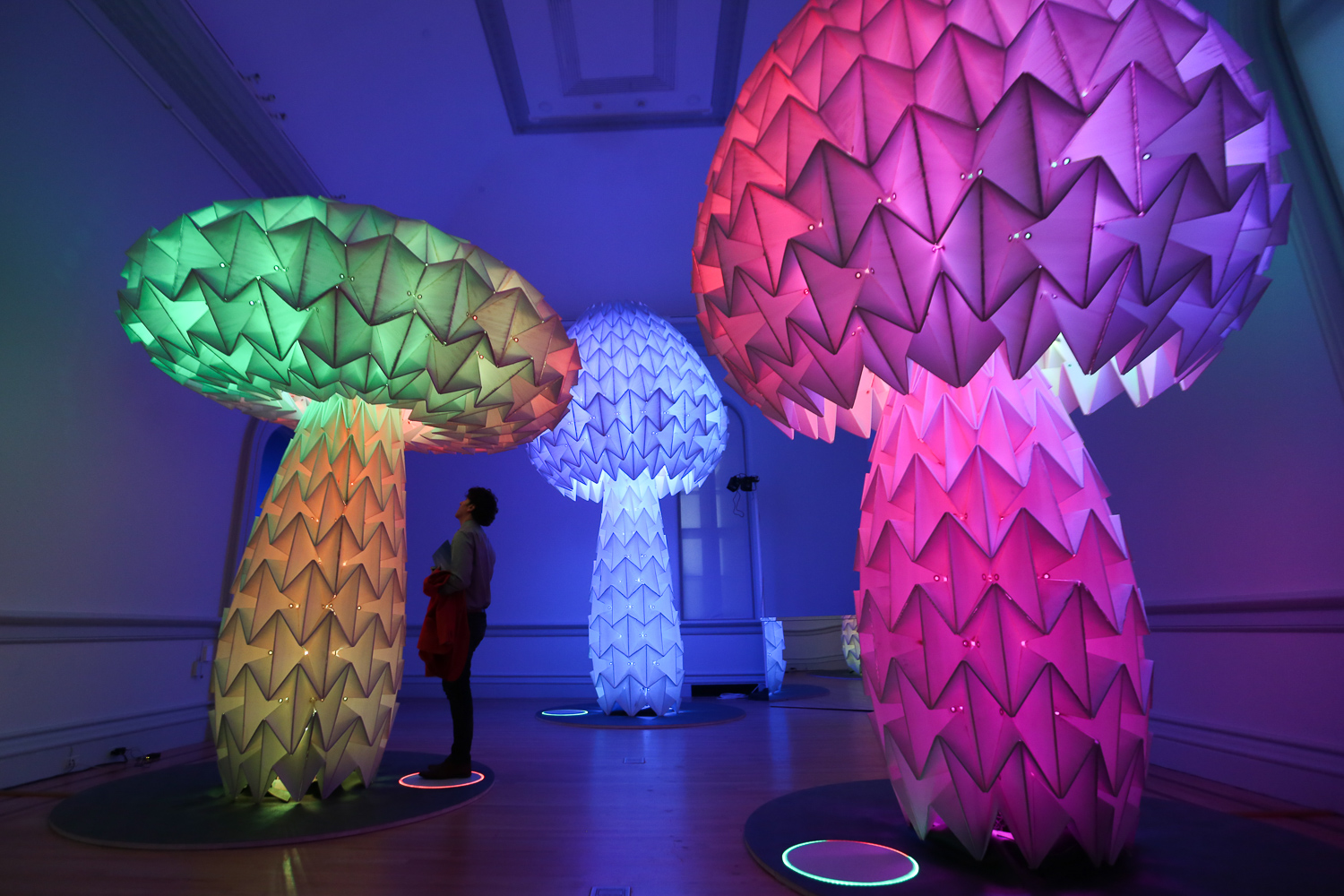 Photo courtesy of WJLA. http://wjla.com/dc-refined/gallery/no-spectators-the-art-of-burning-man-brings-the-playa-to-dc
The most recent addition to the Renwick Gallery is The Art of Burning Man. This large-scale exhibit opened March 30th and will stay open until January of 2019. Spectators can view room-size sculptures and other fixtures created by area artists. The exhibit takes over the entire Renwick Gallery building and the adjacent Golden Triangle neighborhood.
The Art of Burning Man began as a way to bring a community of like-minded individuals together for the sake of creation and self-expression. Each year, members of this community gather in Black Rock Desert, Nevada. They construct large-scale sculptures and then burn them to the ground. Once this act is over, the crowd moves out, leaving no trace of their presence.
The exhibit at Renwick Gallery is meant to commemorate the Art of Burning Man. Some of the artists that have given their pieces to this exhibit are Duane Flatmo, Candy Chang, Aaron Taylor Kuffner, Scott Froschauer, and David Best. For the full list, visit the Renwick Gallery website.
This exhibit and many more are just a small portion of what makes the Arts District so special. Whether you plan to take a guided tour or go it alone, the Renwick Gallery is a must!
If you've visited the Renwick Gallery, leave a comment and let us know your favorite exhibit.