Is Buying A Historic Home Right For You? The Pros and Cons
Posted by Stephanie Tilton on Friday, March 1, 2019 at 10:44 AM
By Stephanie Tilton / March 1, 2019
Comment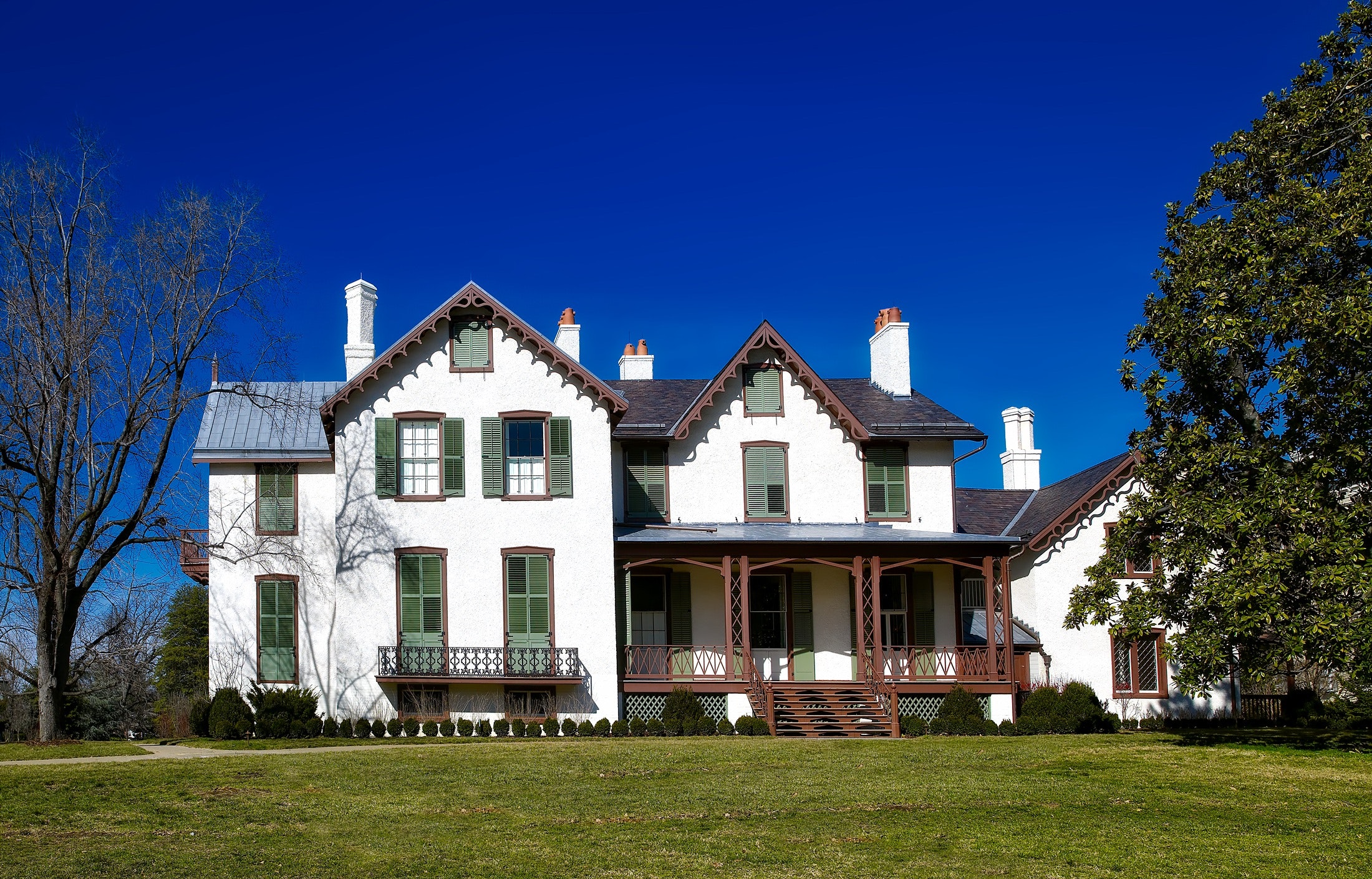 Historic homes offer character and charm that homes built today don't have. They are beautiful to look at but can have hidden expenses that cost a pretty penny. If you're thinking of buying one of these homes, make sure you're prepared. Here are a few things to think about before you purchase a Historic home.
Restrictions On What You Can Do With The Home
Historic homes are given that name because of the history they contain. To maintain that history, many of these homes have restrictions on what the owner can do to it. These can include; adding on to the square footage of the house, changing the landscaping, and making structural changes to the interior. Even something as small as changing the paint color can be a "no-no" with these homes. But, these restrictions are put in place so that the history and character of the house aren't lost on modern day renovations.
Historic Preservation Easement
If the home you're looking to buy is a historic home, it probably has a Historic Preservation Easement on it. This is a voluntary deed that protects the property and the land. Once the deed is recorded, the land and structure can't be altered in any way. This easement passes down from owner to owner and stays with the home forever. There can be some tax benefits to purchasing this type of home. To learn more about Historic preservation easements, check out the NPS website here.
Can Be Expensive To Keep Up
I'm not sure that the chain hardware stores of today carry materials from the 1900s. Maintaining a historic home can be challenging and expensive. Not all of them are, but some can be. It can also be tough to find someone that is certified (or comfortable) working on a home that is older in age. If your budget can't handle unexpected or expensive updates, buying a historic home may not be for you.

Potential Problems Can Pop-Up
Any house can have its share of potential problems. But, you should expect that more issues will pop up in an older home than a newer home. The major systems of the house such as electrical wiring, plumbing, and HVAC may need updates down the road. Depending on the age of the roof, you may experience issues with water leaks when it rains. Unseen problems such as mold and asbestos could be present inside older homes. Be prepared for any unexpected problems that could occur.
Modern-Day Upgrades Not Compatible
Historic homes were set up for the appliances of that time. Sometimes, that meant no appliances at all. You may find it difficult (or even impossible) to add modern-day furnishings and appliances in these older homes. Another area to think about are the systems of the house. Older plumbing in the home may not be able to support the output of water from a newer washing machine. Historic homes typically have smaller rooms than homes built today. You'll want to make sure your furnishings can fit the space before you move in.
Character and Charm
One of the great things about buying a Historic home is all the character and charm that comes with it. You may find features like pocket doors, secret compartments, stained glass, and corbels in these homes. Your home will be one of a kind and give you something to talk about whenever you have friends over. There is something special about saying you've had a part in preserving the history of a home.
If you live in an older home and want to see if it's considered "Historical," check out the National Registry of Historic Places. They list all the homes that have been registered as a Historic home all over the US.
If you live in a Historic home, tell us about your experience. What is your favorite thing about the character of the house? Have you encountered any unexpected updates while living there?