The 10 Top Pet Groomers in Washington DC
Posted by Stephanie Tilton on Friday, October 12, 2018 at 9:22 PM
By Stephanie Tilton / October 12, 2018
Comment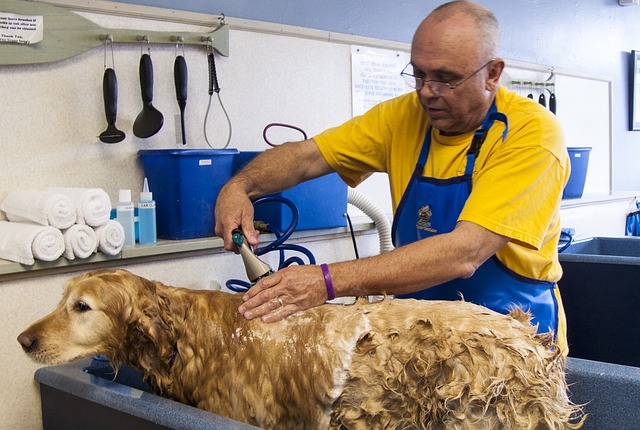 Spa days aren't just for humans. Your furry friend can enjoy a day of grooming, paw massages, custom cuts, and soothing shampoos. Your pets will thank you for bringing them to one of these top DC groomers.
If your pup likes to party, they will love All Dogs Club. Certified professional groomers will treat your pet to a doggie spa and party. Your dog can take a warm bubble bath, get a trim, and complete their look with a new collar. The price of bathing varies based on the size of the dog. You can expect to pay anywhere from $35 to $55 per bath, $18 for a nail trim, and $12 for ear cleaning services.
Bonnie's has been featured in the Washingtonian Magazine as one of the best groomers in the area. The grooming packages she provides do include nail trims and ear cleaning. All first-time customers will get a 10% discount on any service you need. Pricing for the grooming services does vary. If you just need a place to give your dog a bath, they provide a self-service pet wash for $18.
You may know Bark & Boarding by their previous name, Dog Paws and Cat Claws. The owner decided to expand their services and re-branded the business a bit. They now offer grooming, doggie daycare, boarding, training, and retail services. They provide full-service spa treatments for your pet including, nail trims and teeth cleaning. The prices vary based on the size and hair length of your pup. A bath for your pet will run you anywhere from $20 to $55.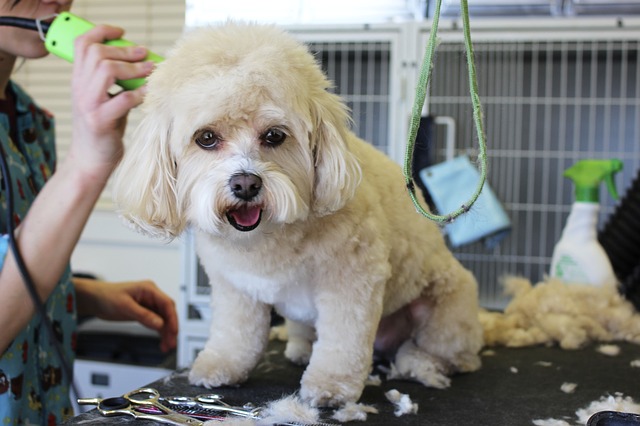 A bakery, boutique, and pet spa all rolled into one. Doggy Style is open 7 days a week for all your pet grooming needs. They are aware of the dangers some ingredients can pose to your furry friends. They use only Earthbath shampoos which are eco-friendly and soothing. For pups that have skin issues, they offer a variety of different bathing treatments. They can enjoy Epson salt soaks, mud baths, and paw therapy.
For Pet's Sake is an all-breed dog and cat grooming facility. They offer full grooming services, hydro surge, and brushing for all pets. Time is precious. For Pet's Sake provides express grooming services. Pricing does vary and isn't listed on their website.
Taking puppy primping to the next level. Perfect Paws Doggie Spa offers full-service grooming priced between $60 and $90. After washing and drying, they adorn your furry friend with a bow or bandana. They also provide a self-serve washing area for a small fee.
When you can't get your pup out to the groomer, let the groomer come to you. Sniffs and Wiggles offer full-service mobile grooming. They are entirely self-sufficient and won't need to borrow your water or electricity to operate. Grooming packages start around $75 and can go over $200. They provide all grooming services except teeth cleaning.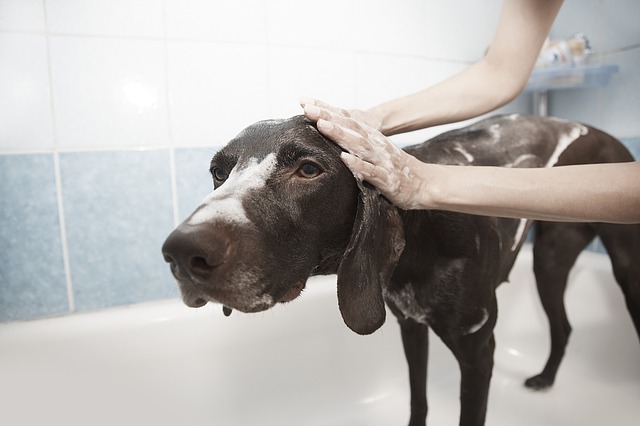 The thought of mud and a bath don't seem to go together, do they? The Muddy Mutt is a great place to clean up your pup. They also offer self-serve washes for $16 each. Grooming services cost anywhere from $65 to $150 and include a bath, brushing, nail file, and teeth cleaning.
The Groomery provides services for both cats and dogs. If you're looking for a groomer that offers a little more than your traditional bath, this is the place for you. Bring your pup for a special paw massage or nail polish treatment. The Groomery offers special shampoos such as a flea and tick bath and mud bath for pets with sensitive skin.
Operating for over 45 years, ChiChie's knows a thing or two about grooming pets. They offer treatments for pets that suffer from skin issues. Come here to give your pet a custom haircut with a custom design. If you can't bring your pet to the salon, they offer transportation services with the help of Fido Fitness and Play. Just give them a call to set something up!
Have a favorite groomer that didn't make this list?
Leave their name in the comments below.