Three of the Best Home Improvements You Can Make to Drive Up Your Home's Resale Value
Posted by Suzie Wilson on Wednesday, February 19, 2020 at 7:36 PM
By Suzie Wilson / February 19, 2020
Comment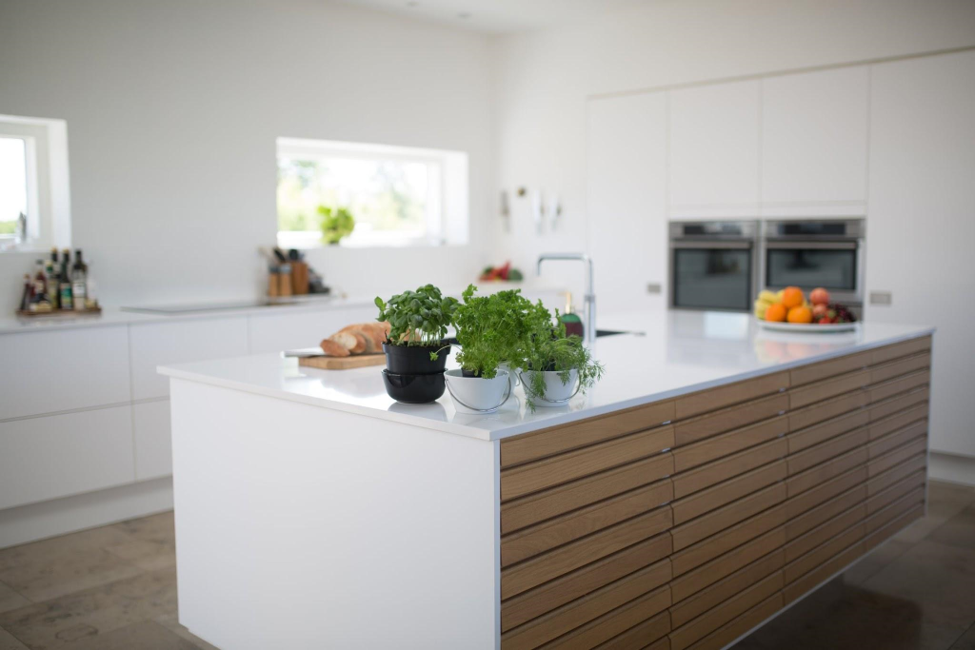 Not all home improvements are created equal. This is especially important when you're selling, as there are projects that can do more to your home's resale value than others. It goes without saying that if you want to sell your home at a profit, you will likely need to put in the time, money, and effort for strategic improvements that will make it more compelling to potential buyers. As a bonus, doing so can ensure that it doesn't languish too long in the market and that it's snapped up before it starts losing value. The best part is that you don't even need to blow through your savings for these home improvement projects; in fact, there are some you can DIY to great success. So, without further ado, here are some of the best value-adding home improvements.

Update Curb Appeal
For many potential home buyers, curb appeal can be a deal-maker (or deal-breaker). It's the first thing they will see as they pull up to your property, and it's this first impression that will either compel them to go inside to see more or go running for the hills. With that said, sprucing up your home's exterior is definitely a must. This can be as simple as power washing or repainting the house's exterior, as well as replacing the front door, lighting, or even the mailbox.
Depending on the state of your yard, landscaping may also be something to consider. At the most fundamental level, this will entail trimming overgrown trees and shrubbery, fixing bald patches of grass, planting beds of flowers, and more. What's more, resurfacing cracked walkways and driveways is also worth the effort.

Focus on Key Rooms
Again, there are improvements that offer more value than others, and updating the kitchen and/or refreshing the bathroom are among these. In fact, a minor kitchen remodel can have a 98.5 percent ROI, while a minor bathroom remodel is pegged at 102 percent. Minor facelifts for either room will often entail repainting or replacing cabinets and other fixtures specific to that room, as well as updating appliances. Among the biggest hits is undoubtedly adding new countertops. Granite and marble are two of the most popular materials, but more and more people are now going for quartz for its antimicrobial properties and for the ease of cleaning it. The average cost to install a 30-square-foot quartz countertop is about $125 per square foot. It should ideally be undertaken by a professional who can fabricate the countertops
and level cabinets, as well as add the necessary supports and join the seams at the right places.

Freshen Up Interiors
Now, you might be surprised to know that some of the best things you can do to your home's interior to hike up its value are actually quite simple and very affordable. More often than not, your home might just need a fresh coat of paint, which can lighten up spaces and hide defects, as well as give rooms a fresher and cleaner feel. Fixing your flooring is also another thing that
can make a big difference in brightening up your property. These days, hardwood floors are all the rage and have been found to add as much as 2.5 percent to the selling price.

Finally, don't overlook the little things. Updating doorknobs and light fixtures can offer considerable yet subtle pizzazz, as well as improving window treatments. It's a good idea to take stock of your home with fresh eyes to determine what changes are ultimately beneficial.

Needless to say, sometimes you have to spend money to earn money, and this can be especially apt when you're selling your home. By being strategic with your home improvements, you will inevitably sell your home at a cool profit — and hopefully without having to spend more than what's necessary, to boot.