Top Tips for Busy Parents Preparing a House for Sale
Posted by Kristin Louis on Wednesday, April 3, 2019 at 8:46 PM
By Kristin Louis / April 3, 2019
Comment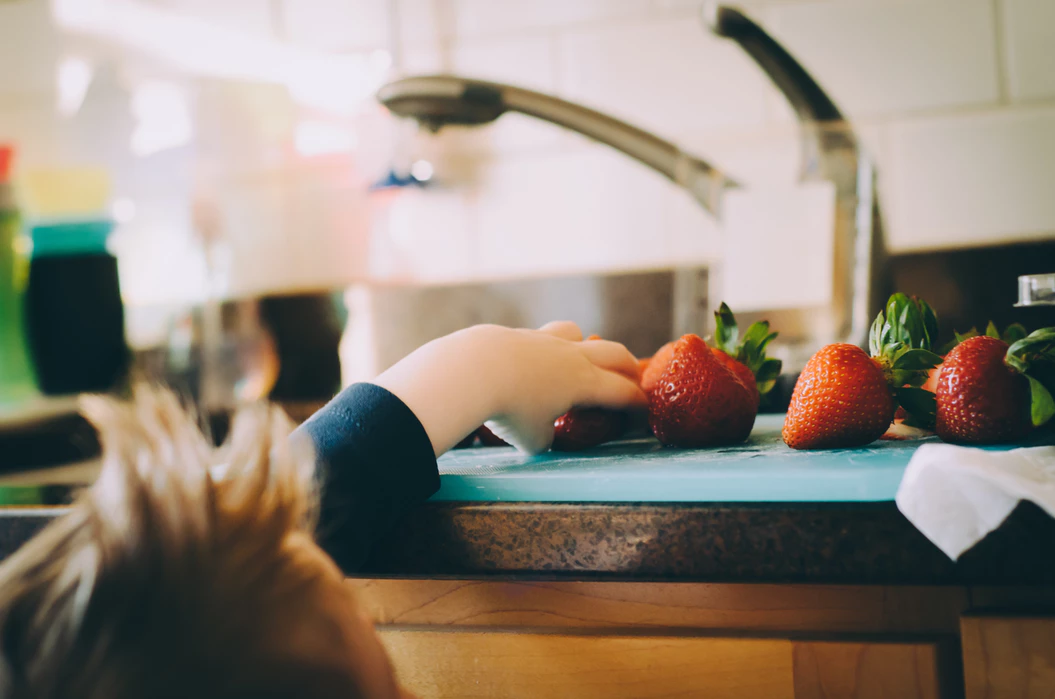 Image courtesy of Unsplash
If you have an on-the-go family and you're planning to sell your home, life can feel pretty frazzled. Trying to balance normal responsibilities and getting your house prepared for showings could have you pulling your hair out, but with a couple clever strategies, you can take it all in stride. Read on for the best tips to get your property ready for a successful sale.
Controlling the chaos
Toys in the living room, plates in bedrooms, and toothbrushes scattered willy-nilly won't work for house showings. So, how do you get it all under wraps when potential buyers want to see the house? Start with a game plan. There will always be some last minute picking up involved with showing a home, but long before that, cut down on how much "stuff" can get displaced. Store it off-site, and establish some temporary limitations on certain activities. With all that in mind, it's important to talk with your kids early on about the moving process, and make sure they understand what's happening. Here is a great guide to handling some of the most common concerns your children might have, and how to address them.
Digging in
When you have kids, staging a home for sale means removing some of their things and redecorating, so when you have your chat, make sure you explain this is a temporary situation. Then, dig into decluttering! The Nest points out by substantially decluttering, you show off your storage areas better as well as the amount of space buyers will have for furniture. It allows buyers to focus on layout and decor rather than wonder about you and the kids having made a mess of the place, so put away off-season items, excess toys and furniture, collections, and so forth. Note that storing belongings off-site is ideal. In the Washington area, your best value on rentals is a 5' x 5' storage unit for just $28.90 unit at Dominion Self Storage. You can use this search tool to make comparisons. Self-storage is a huge help to families, making cleaning and packing easier, and nobody stumbles onto closets filled to the brim with boxes.
Cleaning the house
It's crucial to do a deep cleaning before you list your home for sale, and it's best accomplished after decluttering and before any painting projects. Thumbtack notes that it will cost you an average of $130 to $160 to hire a professional, so even though it will take a little more time, try to make this a DIY project so you can save as much for your move (and your new home!) as possible. Move throughout all the rooms, and work ceiling to floor. Once that's accomplished, do some quick tidying every time you leave the house. That way, if you get called for a showing, you can avoid the panic of wondering what your kids' rooms look like or what shape the bathrooms are in. Assemble some convenient cleaning tools together, like a "magic eraser" for marks on walls, your favorite duster, an all-purpose cleaner, sponges, and some rubber gloves. Also consider investing in a cordless vacuum if you don't have one, so you don't have to mess with cords when you're on the run.
Rethinking the kids' rooms
In addition to paring down toys and other belongings, toning down decor helps buyers be more comfortable when they walk through your home. If your children's rooms are done up in brilliant colors and various themes, do some inexpensive redecorating. The easiest, least costly, and most effective method for most families to accomplish this is to paint. Choose wall colors that are commonly felt to be appealing to buyers, like "greige," grey, and pale blues. Tone down the decor to appeal to various genders and ages, and don't forget accents and knick-knacky stuff, like toothbrush holders and window treatments. You don't need to invest in high-quality pieces, since the important thing is the atmosphere. Aim for neutral items which are inexpensive and relatively impersonal.
Once your home is clean, free of clutter, and the decor is tweaked, you'll be ready to list your property. Remember to rely on your quick strategies for showing on short notice, and never leave your house without a once-over. These clever tips will allow you to coast through showings, and the house will be sold in no time!